We're Excited to Announce That We Are Rebranding!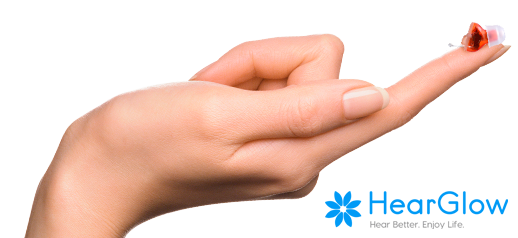 As of September 2020, we will be known as 'HearGlow'. This name change is a part of our strategy to expand globally in our mission to help as many people hear better as possible.
Our Mission To Help The World Hear Better
We started our company with a simple mission - to help the world hear better.
Making a simple decision as trying a hearing aid may seem like a small step, but it can be a huge leap to a better quality of life.
It really surprised us to discover that according to the Hearing Care Industry Association (HCIA), only one in four people who could benefit from a hearing aid actually have one. On average, people wait seven years after symptoms appear before seeking help with hearing loss.
Many adults live with untreated hearing loss for many reasons but particularly to avoid purchasing expensive hearing devices.
And that's why we have made it our mission to make hearing aids more affordable for the many millions around the world who are losing their hearing.
Same Company, Same Life Changing Products, Same Great Customer Service!
Over the coming days, you will be seeing some minor changes to our website, our logo and our social media profiles. But rest assured that we are still the same company with the same great products and customer service.
If you have purchased from us prior to our brand name change, please be assured that you will still continue to receive ongoing support and your products continue to be covered by our warranty and satisfaction guarantees.
Our Amazing Hearing Devices