Start Hearing Again With One Tiny Device
At last, affordable and discreet hearing solutions are now available. Our mission at HearGlow is to making hearing devices more affordable for the many millions around the world who are hard of hearing.

According to the Hearing Care Industry Association (HCIA), only one in four people who could benefit from a hearing aid actually have one. On average, people wait seven years after symptoms appear before seeking help with hearing loss. Left untreated, hearing loss can seriously hinder an older adult's ability to communicate. This can lead to social isolation, frustrations at work, and even strained relationships.

Making a simple decision as trying a hearing aid may seem like a small step, but it can be a huge leap to a better quality of life. Many adults live with untreated hearing loss for many reasons, particularly to avoid purchasing expensive hearing devices.

Here at HearGlow, we have come on the scene to help reduce those costs, by making hearing devices more affordable & accessible for the many millions around the world who are losing their hearing.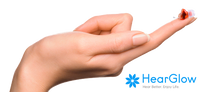 Introducing the HearGlow X1 from only US$99.95
Modern, discreet, invisible. The X1 is our most popular model and is suitable for those with mild to severe hearing loss.
Compare Hearing Devices
HearGlow Is Transforming Lives
'I was going to quit my job because I couldn't hear the customers... best money you'll ever spend!
'I could hear children playing. I could hear the train whistle. I hadn't heard it in years.. I almost cried!'
'I purchased a pair of hearing aids and it has changed my life!'
Allison F. - Cape Town, South Africa
'Better than a £2,000 hearing aid. It's the best money I've ever spent!'
Mike P. - Newport, United Kingdom
Customer Success Stories & Reviews
★★★★★ 'Thought I would give it a try having looked at hearing aids a thousand pounds each ear, so wasn't expecting to much for the price of £76 for one. However it is quite amazing the difference it has made to my ability to hear so clear now. Fantastic value."
Antonio Prenelle - London, United Kingdom
 
★★★★★ "I love my new hearing aids! I spent $4,000 3 years ago & they have NEVER performed like my new HearBloom's. Thanks guys, thinking about ordering a 2nd set as a backup.."
Bill Vernon - Alabama, United States
 
★★★★★ "Ordered the aids for my partner she has never had been able to hear well but now these aids have improved her life so much great product and superb service with a tracking service to see where your parcel is."
Roger Smith - Sydney, Australia
 
★★★★★ "More than delighted with the hearing aids ..my partner has struggled for years to ear properly but local supplier are costing thousands of euro ..contacted this company who gave me rapid response to my enquiry and constant update on delivery ..the product is more than we expected and it is giving my parner a new lease of life."
Cliff Cope - Ireland
★★★★★ "I just got a pair, they are marvelous! Everything sounds so natuaral.. ladies they dont spoil your hairdo either."
Beryl Sayles - Yorkshire, United Kingdom


★★★★★ "'I ordered on line got it a week later via DHL! Works great!!"
Simon Weber - Johannesburg, South Africa

 
★★★★★ "I am so happy with how your product compares to my old hearing aid. It's so different to this new one. I can hear properly, I can use my mobile, I can hear anything from the TV programme. It's really fantastic. I recommend everybody to buy these hearing heads!"
Raju Sihra - Coventry, United Kingdom
 
★★★★★ "It works just fine, so far so good! I am only using one of the two units bought, on my left ear. Shipping was prompt and the set up very simple."
Fred Leis - Ontario, Canada
 
★★★★★ "I purchased a set and they work wonderfully!"
Wilma Du Toit - Durban, South Africa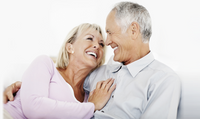 Discreet Hearing Devices at Affordable Prices
Ready-to-wear, no fitting required.
Try it risk free with our 30 day money back guarantee
View Our Hearing Devices